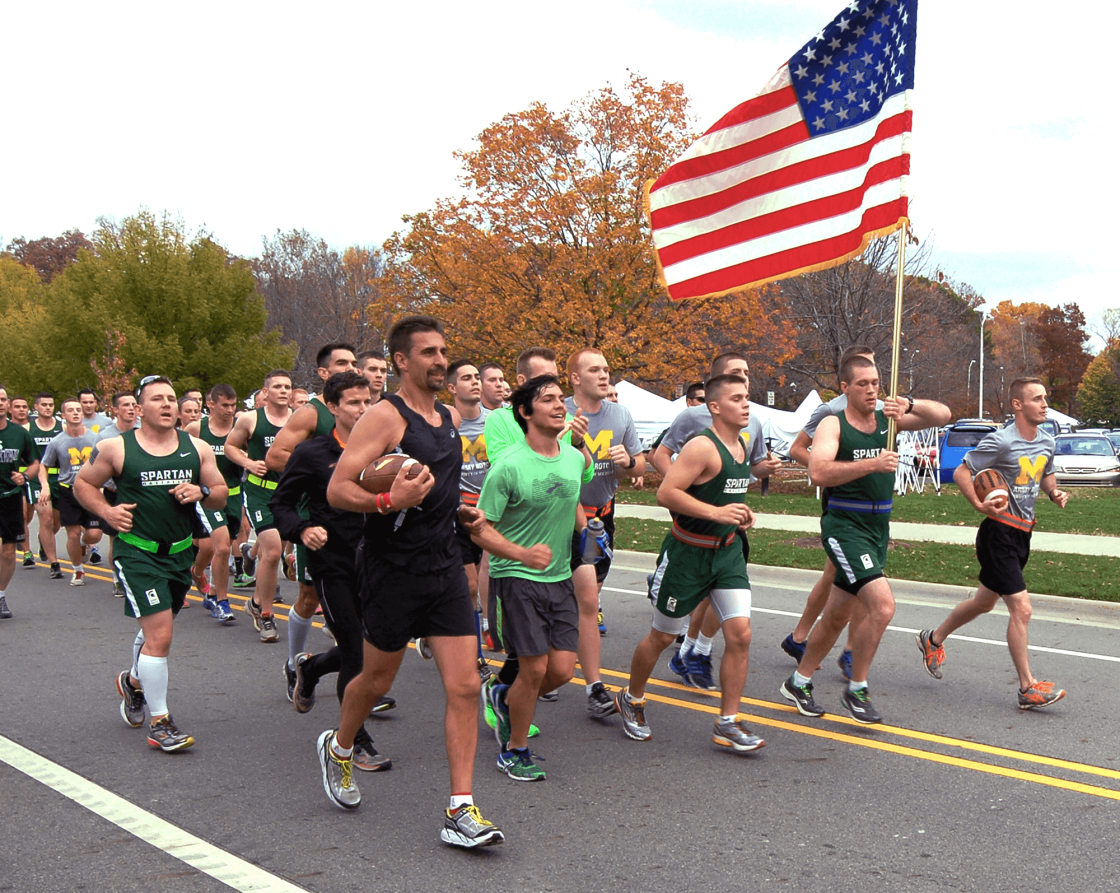 Alex's Great State Race
October 19 - 20, 2023
Ann Arbor, MI to East Lansing, MI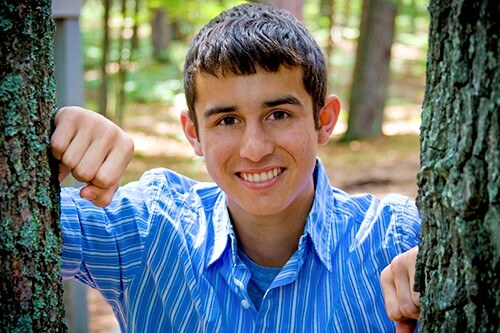 About Alex
Alex Powell's short life is a testament to the courage, tenacity and spirit that epitomize the best in both Wolverines and Spartans. Learn more about the extraordinary young man for whom this race is named.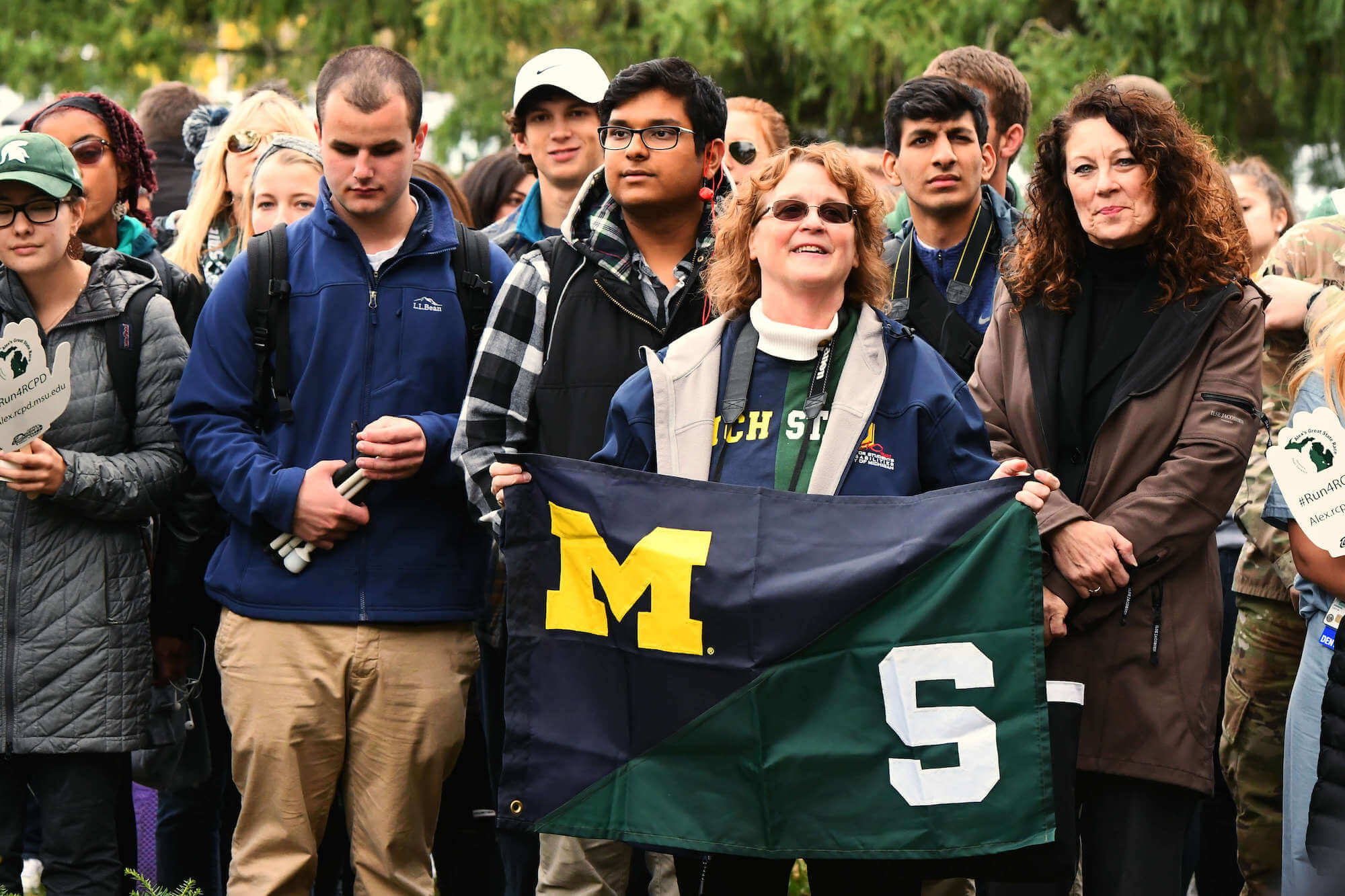 About the Great State Race
Since 2014, ROTC cadets from MSU and UM have joined together to run 64 miles from East Lansing to Ann Arbor and present the home team with the game ball for the rivalry football game. Learn more about how this celebration continues to grow.
Track the Ball
RaceJoy provides an interactive experience for live tracking. The RaceJoy experience includes Cheer Sending by remote spectators, progress alerts at every mile, and automated virtual results submission. RaceJoy will allow for instant progress of the game ball and ROTC cadets as they make the trek from University of Michigan to Michigan State University. Race details in the RaceJoy App will come in October 2023.
Support Alex's Great Race
Alex's Great State Race raises money for the MSU Resource Center for Persons with Disabilities and the U-M Services for Students with Disabilities. Learn more about how you can get involved and make a positive impact on the lives of these students
Rival schools coming together